The Best Holiday Gift Ideas for Her (Updated 2022)
gift ideas, gifts for her, holiday gifts, holiday gifts for women, holiday jewelry, holiday jewelry gifts
11/25/2020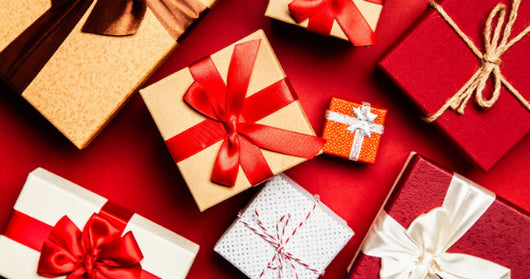 It's not always easy to imagine a perfect holiday gift for the women in our lives. We can search for items that will meet their everyday needs, or we can strive to find gifts that make a more meaningful impact. If you're not sure where to start, consider the following thoughtful holiday gift ideas for her.
For the One Who Deserves Some Peace and Comfort
After a long day, every woman looks forward to swapping out her professional attire for her comfiest pajamas. These sure-fire, no-fail holiday gifts offer everyday practicality while demonstrating a nice touch of intimacy. Whether you opt for a pair of cuddly pajamas, flirty short robes or long-and-loose lounge pants, she'll love having something new to relax in.
For the One Working Out at Home
As we grapple with new realities surrounding the COVID-19 outbreak, more and more women are having to ditch the gym and work out at home. If you'd like to give the gift of a home gym upgrade, consider a basic yoga mat. Perfect for stretching, ab work, virtual fitness classes and, of course, yoga, these springy exercise mats are a must for every home gym. Even if she already owns one, a new top-of-the-line, professional-grade yoga mat will be a welcome enhancement.
For the One Who Can't Ever Decide
Because scent is a subjective and personal trademark for so many women, it's risky choosing perfume as a holiday gift. That is unless you go the safe route by purchasing a sampler box with multiple new fragrances to add to her collection.
Even if you miss the mark with the majority of scents, she'll be happy to stumble onto just one brand-new perfume. After she tries them all, you can offer to redeem the sample of her top choice for a full-size bottle.
For the One Who Needs to Unplug
If she's accumulated her fair share of digital gadgets over the years, it's a good time to introduce her to the amazing world of wireless chargers. A simple desk-friendly stand can charge her smartphone, AirPods, Apple Watch and Apple Pencil at the same time without needlessly cluttering her space with cables and cords.
For the One Who Loves to Dream
Sleep quality depends greatly on where she chooses to lay her head. Thoughtful and practical, a silk pillowcase will have her feeling ready and refreshed every morning. It can also really make a difference when it comes to complexion and bedhead since it reduces friction against the skin and hair.
For the One Who Loves to Shine
If you've ever received a stunning piece of jewelry, you will probably never forget who gave it to you, what they said at that moment, and where you were when you received it. The right jewelry pieces can be meaningful and practical. They can also thrill even the most "hard-to-shop-for" wives, moms and daughters.

Often called the little black dress of jewelry, traditional diamond stud earrings have a sleek, versatile style that never gets in her way. John Atencio's distinctive collection of diamond studs include bezel or martini sets with brilliant stones ranging from G-H in Color and SI1 in clarity.

Available from 1/4 carat to 4 carats, every single John Atencio diamond is responsibly-sourced, with 100%-traceable origins. Whatever her place in your life, this elegant option is a sure-thing gift that's sure to have her smiling from ear to ear.
Tennis bracelets
also make great holiday gift ideas for your wife, girlfriend or family member. While traditional tennis bracelets include round-cut diamonds throughout, there are also alluring variations that include unique diamond shapes, gemstones and decorated clasps.
Playful or elegant, free-floating or fixed,
diamond pendant necklaces
also provide gorgeous gifts at every price point.
Designer rings
can also provide an incredible diversity of options that allow you to easily pinpoint a piece that will complement her existing jewelry collection and reflect her one-of-a-kind style.
There's no need to ever feel anxious about finding a holiday gift for the women in your life. Visit any John Atencio
location
, and our attentive jewelry experts can help you find a gift that will blow her away. Whether you want an impactful stand-alone piece or beautiful companion jewelry to complement her existing collection, our team can guide you to a dazzling holiday gift that will demonstrate just how much she means to you.
Browse John Atencio's 2022 Holiday Look Book
Browse his many stunning collections and find the best holiday gift ideas for her. Shop the 2022 Holiday gift guide.