Ask John and he'll agree: his success has come from a combination of passion and luck. There is likely no man more in love with the process of jewelry making. He has had the incredible fortune of good timing, favorable circumstances, kismet in the kind of relationships that matter, and most importantly, a family by his side to help him transform what was once a small Fort Collins-based, back-of-a-van jewelry endeavor into an international, globally renowned fashion brand.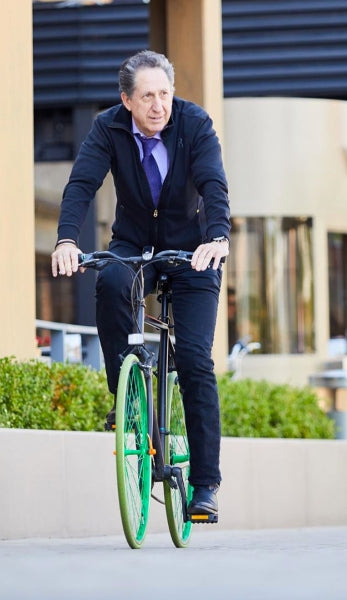 His first piece: A love story
A natural-born rule breaker, it took only one elective at Colorado State University for John to look at the world in an entirely new way. A business major, he signed up for a jewelry-making class because he'd always enjoyed crafting things with his hands. Soon after, John found himself shopping for engagement rings, but found them all to be somewhat expected and uninspiring. And, to him, none were unique enough to reflect the spirit of his love. As has always been his style, he decided that to do it right he had to make it himself.
And he got the girl.
Listen to the Modern Jewelry Podcast: Episode - John Atencio's Legacy
A piece of personal expression
More than forty-eight years later, John continues refining his craft, committing inspiration to paper in freehand before bringing each piece to life for a customer base that spans the globe.
His classic and bold designs are inspired tributes for milestone moments: From engagements and weddings, to the birth of a child, a special anniversary, graduation or any other moment worth celebrating. Each is a personal expression of love and a true keepsake crafted to withstand the test of time. We invite you to be a part of our continued story with a special piece of your own.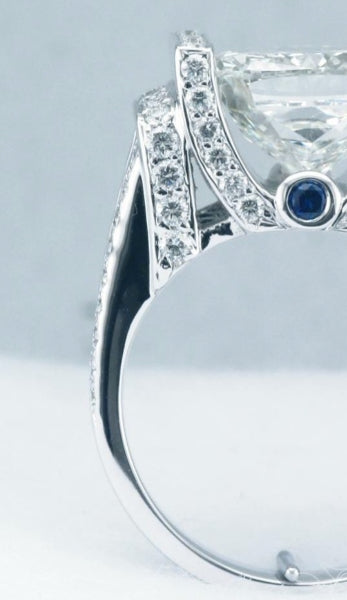 Our philosophy
At John Atencio we bring a unique perspective to jewelry design. Since the early 90s when John first delved into trillion cuts, this unconventional stone shape has influenced many of our collections and helped create a style that stands out from the overly symmetrical designs most common in the industry. It has defined our look - one that allows the wearer to stand out in an equally iconic way.
After all, what good is wearing something remarkable if it never gets noticed? We believe every piece should be admired for its unique personality and the way it accentuates the style of the wearer. As we continue a four-decade legacy, we stay true to what makes our pieces ours: Distinctive shapes, dramatic curves, avant-garde designs and pristine finishes. All unapologetically identifiable as John's signature craftsmanship.
every piece starts with pencil and paper