Apollo Collection
9/8/2020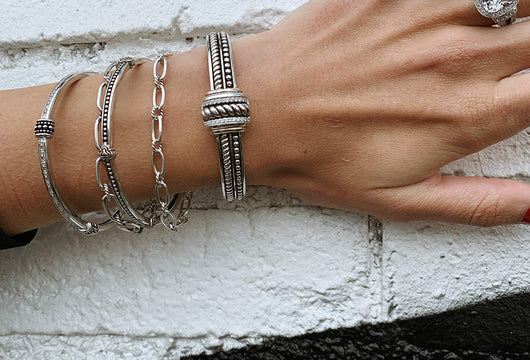 Behind the Jewelry
Apollo
Inspired by the duality of fortitude and perseverance, John uses a mix of textures and design elements in sterling silver and 14 karat gold.
As represented by his 48 years in business, John is committed to persevere and never give up. This tenacity is captured in the Apollo Collection.
In creating this hallmark collection, John was inspired by Apollo, one of the most important and complex Olympian deities of Ancient Greece. Apollo protects with invisible armor, providing strength and fortitude as we strive to grow and improve our lives. The benefits of fortitude and stability is provided when you wear Apollo…that is, if you believe.