John Atencio - Fort Collins
Each John Atencio engagement ring is an artistic love story, designed in Colorado and made to stand-out. The beauty of each ring is in John's uniquely inspired, hand-sketched design – and his time-honored commitment to exceptional quality and craftsmanship. Established in Colorado in 1976, it is John's unerring attention to detail that matters most during these important times.
Shop By Style
Explore Our Engagement Rings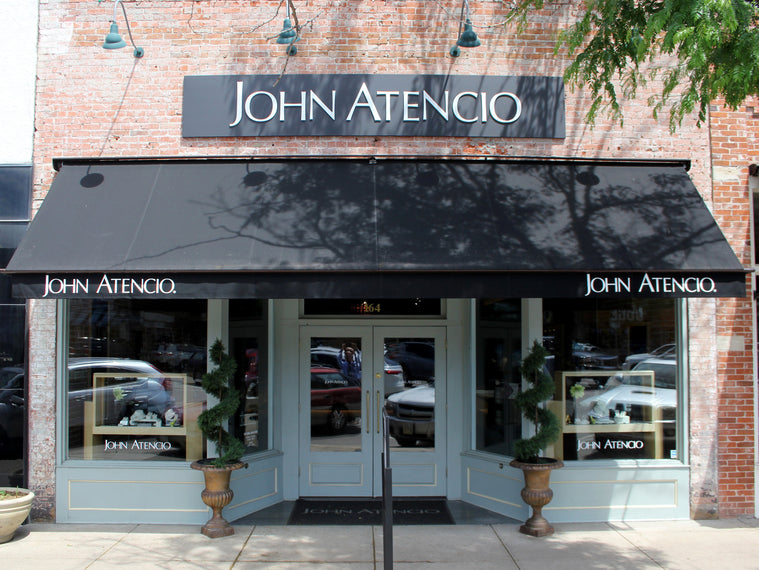 John Atencio - Fort Collins
John Atencio's first store opened in 1976 in Fort Collins, near the Colorado State University campus where John is an honored alumnus. His store on North College Avenue is a homecoming from where it all began. The Fort Collins location is one of John's premier boutiques, where people come from far and wide to see, touch and feel each unique item in celebration of their life events. Weddings, births, anniversaries and more are each celebrated through John's engagement rings, women's wedding rings, men's wedding bands, and bracelets, pendants, and watches.
Now is the time to browse our Engagement rings, select the ideal gemstone for your budget and work with our consultant to coordinate the crafting of your ring. Exploring during our Engagement Event provides the added benefits of a complimentary Lifetime Warranty and a surprise proposal gift from John.