How to Create and Save Your Jewelry Wishlist
jewelry wishlist
1/12/2021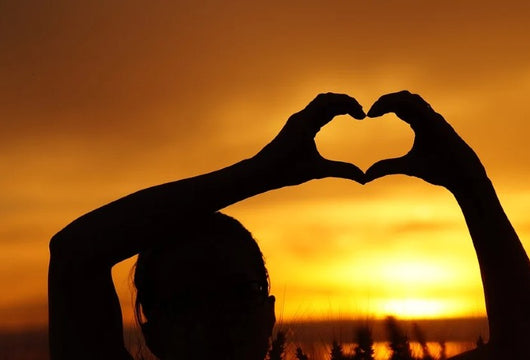 Everyone appreciates a smooth, seamless shopping experience, whether they love buying jewelry or feel overwhelmed by the process. To streamline your jewelry search, John Atencio has created a wishlist option that allows you to easily add items that catch your eye. This convenient feature helps you create a record of your favorite jewelry pieces, so you can go back and review each one when it's time to make a purchasing decision. Here's how it works.
Your Wish Is Our Command
Over decades, John Atencio has assembled an incredible collection of artfully crafted jewelry pieces, from his distinctive selection of intensely brilliant diamond studs to his dazzling diamond pendant necklaces, beautifully crafted tennis bracelets, flawless designer rings and sophisticated timepiece collection.

While this extensive selection makes it easy for shoppers to find unique pieces for every occasion and style, it can be overwhelming at times. As they browse through available options, customers often find themselves falling in love with piece after piece. With so many options, however, it's not always easy to settle on just one, especially if you can't remember every jewelry piece that seemed just right, either for you or that special someone in your life.

John Atencio's wishlist feature was designed to solve this dilemma by helping you keep a detailed record of your shopping experience. Beneath the "add to cart" button on every product page, you will find the iconic wishlist heart symbol. Simply click the heart to add that specific jewelry piece to your personalized wishlist page.
Once you're finished adding items, you can view your wishlist by clicking the link on the menu at the top of any John Atencio web page. Once you visit your list, you will see all your favorite jewelry selections. You can do all of this as a guest shopper; however, to ensure that your list remains saved for an extended period of time, it's best to sign up for a free account. If you already have a John Atencio account, simply enter your username and password. If not, you only need to fill out a simple form with your name and email to establish a new account.
After you've created your personalized wishlist, you can easily share it with others, so they can target a perfect gift for holidays, birthdays, anniversaries or for no reason at all. You can also make an appointment with a John Atencio jewelry expert to experience your wishlist in person.
A Convenient Way to Share
When it comes to shopping for jewelry, many people feel overwhelmed and intimidated by the process. John Atencio's wishlist feature can help with this in a couple of ways. By allowing you to assemble a selection of your favorite pieces, the wishlist option gives you a virtual guide that can help that special someone choose just the right gift they know you will love.

At the same time, if you're shopping for someone else, you can use the feature to create a diverse assortment of options, which you can then present to that special person, so they can choose the items they like best.

If you're shopping for yourself, the wishlist feature makes it easy to "bookmark" all the jewelry pieces that catch your eye. You won't have to remember everything you liked or copy down web page urls to make sure you can find the products later. You can also use the wishlist as a reference point when you visit a John Atencio location to consult with our jewelry experts.
Getting Expert Guidance
There are many things to consider when deciding on a jewelry piece that will raise eyebrows for all the right reasons. By working with knowledgeable experts in the jewelry business, you enjoy a much wider array of options and industry expertise to help you make an intelligent buying decision. Whether you're looking for something simple, dazzling or a one-of-a-kind, personalized gift, the experts at John Atencio can help you choose the right jewelry piece for you or someone special.

While choosing the right jewelry piece can be overwhelming or even intimidating, your experience needn't feel that way. At John Atencio, our experts can show you how to pick the exact right jewelry piece for any occasion, whether you're shopping for someone else or yourself. Visit one of our store locations to meet with our attentive, courteous jewelry experts.