5 Gift Ideas for Your 10th Year Anniversary She'll Love
Jewelry Design & Trends
5/4/2020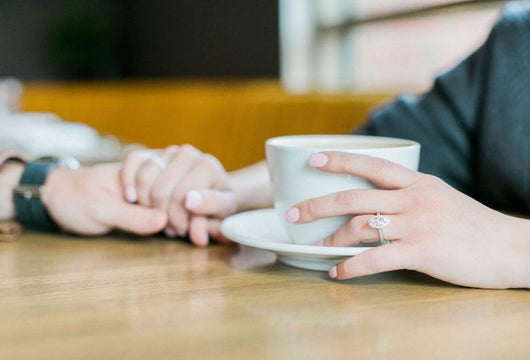 Anniversaries allow you and your loved ones to celebrate your commitment time and time again over the years. Whether you decide to go big to say I love you on your anniversary or do something a little more intimate, celebrating ten years together is a significant milestone in any relationship. Here are five ten-year anniversary gifts she'll love and that will set the tone for the next ten years.
Five 10 Year Anniversary Gift Ideas She'll Love
Take Her on a Trip
Depending on where you're at in life, maybe you didn't take the honeymoon of your dreams, or you're ready to cross off a destination from your shared bucket list. Consider taking her on a trip somewhere the two of you have never been before. Go someone exotic, take a cruise, and venture out of your comfort zone. Take a few days, or more, and spend time together, enjoying the destination together. Plan the trip without her knowing and take her breath away by surprising her with it for your anniversary.
Do Something You've Never Done Before
You married her because of shared interests. Why not do something together you've never done before? Hike a challenging mountain, go skydiving, take a class together. The possibilities are endless. If you've both been saying, "I'd love to do this together," and you haven't, yet, start there. Take the time to plan all the little details leading up to whatever it is you decide to do together, letting her enjoy it without worrying about how to make it happen.
Keep It Simple
If getting away from it all isn't doable, stay close to home and do something romantic. A Surprise her with a home-cooked meal. If you have kids, send them to the grandparents for the night. Watch a movie together snuggled up on the sofa. Take a day away from it, enjoying each other's company and pretending the rest of the world doesn't exist for a while. This will remind you why you fell in love in the first place.
Renew Your Wedding Vows
Renewing wedding vows is becoming a popular way to celebrate milestone anniversaries, typically starting with ten years together. Plan a small ceremony with family and surprising her with a new piece of jewelry to celebrate your love. It may be time to upgrade those wedding rings or add to her bridal jewelry with a new necklace or bracelet. Make the day special by keeping it small, intimate, maybe even the two of you saying "I do" all over again.
Say I Love You with Jewelry
The gift of jewelry is always a go-to for any anniversary. Ten years is traditionally celebrated with diamonds. If you've been waiting to treat her to something spectacular – this is it. Consider a diamond necklace, maybe a tennis bracelet, or something simpler like diamond stud earrings. If you're looking to truly dazzle her, it may be time to upgrade the diamond on her wedding band or engagement ring to something bigger and better.
Visit any John Atencio location and let us help guide you to the perfect ten-year anniversary gift. We can help find the perfect companion piece to the jewelry she wears every day or help you find the right piece to show just how much she means to you on your anniversary and beyond.