Do you need Wedding Day Diamonds?
Engagement & Weddings
5/11/2020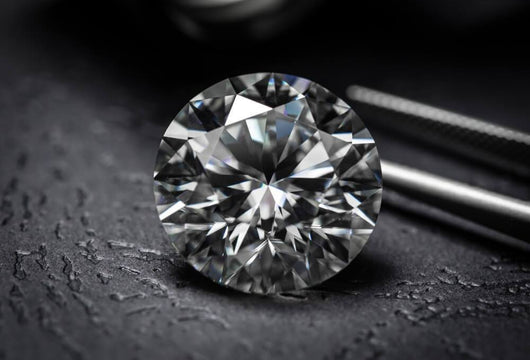 Diamonds and jewelry are synonymous. When you think of engagements, weddings, anniversaries, and even celebrity events like the Oscars, you think about the jewelry being worn – usually big, bright diamonds. They capture our attention, they make us daydream, and sometimes we wish we were wearing the beautiful jewelry we see others wear.
When it's time to walk down the aisle and say, "I do," one of the biggest questions you'll ask yourself is what do I wear on my special day? Traditionally, the answer has been diamonds. But wedding day diamonds aren't as popular as they used to be. Let's look at how the jewelry industry is changing and how consumers are shaping the future of wearing diamonds on their wedding day.
Has the World Fallen Out of Love with Wedding Day Diamonds?
The way we shop is changing. The demographics of the average consumer are changing. As millennials become the dominant buying group across all shopping channels, the jewelry industry is seeing a shift in who stops in their stores and who buys what online.
This shift in buying power comes with its challenges.
More people are buying online, without seeing what they're buying in person. They're shying away from diamonds and going with custom jewelry. They're choosing bright gemstones, hybrid stones, and unique combinations not seen in jewelry in the last decade. They're going in budget conscience, so they can spend and save money elsewhere – like travel, electronics, and even retirement. The downside to this is that if they can't see the diamond in person, they're missing out on how it looks, reflects light, and if it's the right size.
More consumers are looking towards non-traditional engagement rings or forgoing these entirely. They're budgeting for diamonds down the line, for wedding rings and anniversaries. In many cases, they're leveraging smaller diamonds and different gemstones as the focal point of a piece of jewelry. They're still using wedding day diamonds and diamonds for other events, just in different ways.
Another aspect that has millennials moving away from diamonds is the idea that not all diamonds are ethically sourced across the globe. John Atencio is firmly committed to ethically sourced diamonds, but not all jewelers are or can prove where their diamonds come from. This has made many cautious about buying diamonds and shying away from them as they look towards other gemstones in their jewelry.
John Atencio offers Above Ground diamonds from Diamond Foundry as a choice for customers. These diamonds only differ in origin from the diamonds you're used to seeing in stores. They're cultivated to be identical to their natural counterparts.
When looking for wedding day jewelry, bridal jewelry, or engagement rings, consider what you know about the person you're buying for. Buy what makes them happy, what they love. Take the time to get to know what they like to wear and what they don't. From there, you'll have the perfect idea of what to buy them whether it includes diamonds or not.
Remember that diamonds aren't just for your wedding day; diamonds last forever. They'll be a part of special occasions for decades to come and every time she looks down at her hand, she'll be reminded of that special day. Buy what showcases what you love about your significant other. That's the power you have when shopping for wedding day jewelry that'll last a lifetime.