Ideas on How to Propose this Christmas with an Engagement Ring by John Atencio
christmas proposal, engagement, engagement event, holiday proposal, proposal
11/9/2022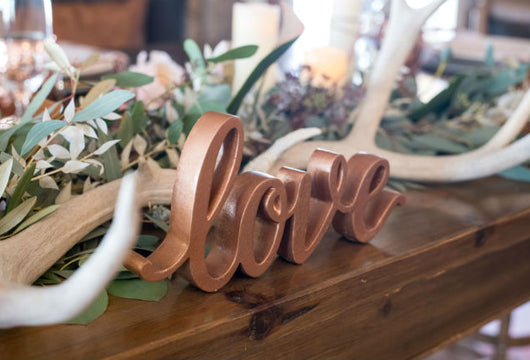 Are you thinking about proposing at Christmas? The holidays are enchanting when the energy is heightened, the mistletoe is hanging, and there's absolute magic in the air. 
Christmas is already spectacular, so use it to your advantage and turn that magical moment into an enduring memory. Whether it's a classically creative proposal or one that takes a little ingenuity on your part, there are many ways to ask for her hand in marriage during the holiday season. 
Holidays are the perfect time to pop the question, so consider these holiday proposal ideas and make it a Christmas to remember with a John Atencio engagement ring.
Hang an Engagement Ring Christmas Ornament on the Tree
One popular holiday proposal involves hanging the ring box directly from the Christmas tree or placing it inside a unique ornament to hang from the tree.

You can find a nice array of engagement ring Christmas ornaments online and in stores during the holidays. These specially made decorations run the gamut from basic to personalized with your names and the date.

Want to be a little more creative and make it yourself? Fillable, empty glass ornaments of various sizes are easy to find and can be filled with her engagement ring and a special message surrounded by velvet, satin or rose petals. Write "Marry me" on the outside with a paint pen or adorn it with ribbon and get ready for romance. If you can dream it, you can do it, so get creative when decorating the tree and make it memorable for this once-in-a-lifetime occasion.
Print those Engaged Christmas Cards
Confidence goes a long way when you plan a proposal; sometimes, it's worth going all out to create that memorable moment. With this in mind, consider crossing your fingers and assuming she'll say "yes" by having some "engaged" Christmas cards printed before you get down on bended knee.

Whether you're having a nice dinner out or getting cozy beside the fireplace, pass your love that card in an envelope and watch the flush of sweet surprise on her face. When she reads "Will you marry me?" alongside your names and the date, she will appreciate your efforts and melt in your arms with a resounding "yes."

You can even add a photo of her John Atencio engagement ring on the card to make her eyes widen with amazement. Then, present her with the real thing for an effect you'll remember for the rest of your lives.
Knock her Socks off with the Most Creative Marriage Proposal
If you want to surprise her when you propose, go the extra mile for her hand in marriage. Since flash mobs are currently frowned upon due to their public nature, instead, you can plan a treasure hunt that ends in discovering a distinctive John Atencio engagement ring. Or, if you prefer, make a trail of increasingly intriguing gifts that lead to the big surprise.

You can plot an evening of board games, replacing her play piece with her ring. You could also propose while playing in the snow, slipping her ring into the finger of her gloves first. Or, be original, pull that wishbone from your Christmas Eve turkey, and let her win her ring.

Regardless of which route to her heart you choose, the result will be the one you long for when you go with an engagement ring from John Atencio.
Ask Her to be Yours with a Traditionally Creative Christmas Proposal
Your proposal doesn't have to be outlandish to elicit your desired response. Christmas has been a fantastic time for marriage proposals, so hop on the bandwagon and get that John Atencio engagement ring ready.

If you're one for tradition, tie her ring to the mistletoe and pull her in for a kiss to seal the deal. Not sure how to propose on Christmas Day? Stash that pretty box under the tree or in the bottom of her stocking for a Christmas morning surprise.

You can ask your love to spend her life with you amidst the decorations on the doorstep, during a Christmas photoshoot or after you spell out your grand intentions in Christmas lights.

Whatever the case, staying close to home to propose will be anything but boring when you gift her with an engagement ring from John Atencio. An Atencio ring is the most exquisitely bold statement of your promise to love her forever.
Custom Design Her Ring at the Engagement Event
Choose to continue your love story. Surprise her and celebrate the holidays with the remarkable ring of her dreams. The timing is perfect because you can make it happen during the John Atencio Engagement Event in November. 
John Atencio recognizes the simple but superb strength of love between two people who have chosen to walk together in life. And he extends his good tidings with a Proposal Gift Package, available only during the Engagement Event, November 1 - 30, that is certain to make the moment even better.
The Engagement Event makes it simple to select or custom design a stunning John Atencio engagement ring in time to ask her for her hand during the wonder of the holidays. Select a stone by browsing our diamond database for responsibly mined natural diamonds and lab-grown diamonds. 
Then, sit down or schedule a virtual appointment with a consultant who will work with you to design a stunningly beautiful ring that meets the strict John Atencio standards for quality. Creating an engagement ring just for her is a richly rewarding experience. And it's all for her. 
Then, sit down or schedule a virtual appointment with a consultant who will personally work with you to design a stunningly beautiful ring that meets the strict John Atencio standards for quality. Designing a ring just for her is a richly rewarding experience. And it's all for her. 
John Atencio Crafts the Ring with the Reassuring Feel
Respected and renowned worldwide as a master artisan of bold and beautiful statement jewelry, Colorado native John Atencio began his 47-year career by making a ring for his girlfriend while at CSU. John personally hand-sketches every detail of his creations and is known and praised by clients and peers alike for demanding beauty, aesthetic balance and the highest quality in the jewelry he creates. 
A John Atencio engagement ring is crafted to be an heirloom meant to be happily handed down. John's designs typically use more metal, reassuring her that her ring can be worn during the active Colorado adventures you share. This highly visible quality and beauty will quietly remind her of the love you share throughout your days together.
She Deserves a Lifetime Warranty Unlike No Other
When she wears a ring like no other, it should be protected by a warranty like no other, like John Atencio's Lifetime Warranty. During the November Event, every engagement ring and diamond by John Atencio will be supported by a Lifetime Warranty from the premiere company in personal jewelry insurance, the Jewelers Mutual Group. With this program, any damage or refurbishing required is covered. For over 107 years, people have trusted the expertise of Jewelers Mutual, a company specializing in insuring jewelry and nothing else.  
Make It A Holiday She Will Always Remember
A holiday proposal in front of a crackling fire or on a cold, clear night surrounded by a million stars is something she'll never forget. Now tell her you designed the ring she'll wear for life, and watch her eyes brim with a new love for your future. 
Make the holidays extra memorable by asking her to be your wife with the most artfully enduring statement you can make— your promise of forever love with a John Atencio engagement ring.
Set out to make her dreams come true this Christmas by proposing with an engagement ring from John Atencio. Browse the most enticing selection of proposal-ready rings. Search our responsibly mined natural and lab-grown diamond database, then schedule a virtual or in-person appointment with a concierge to get started on a ring she'll wear for life. Then, start writing your Christmas love story today.