Do You Buy a Gift for an Engagement Party?
Engagement & Weddings
6/8/2020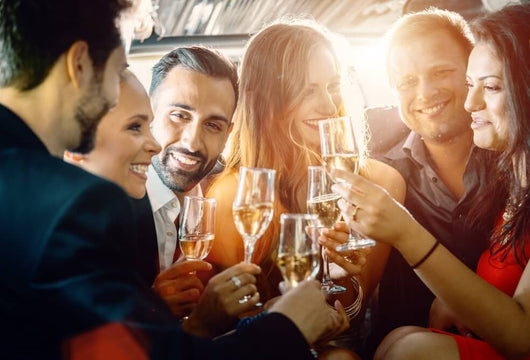 There are gifts for everything in life. For birthdays, for holidays, for special occasions. When it comes to wedding season, knowing when and what to get for the events that pop up can be hard to figure out. There's engagement parties, bachelor and bachelorette parties, and then the wedding itself. If you're part of the wedding party, you might even have more to attend and figure out what to bring to each one.
If you've been invited to an engagement party – the most common pre-wedding celebration – John Atencio has some tips for what to buy as a gift to help ease your mind.
So, Do You Buy a Gift for an Engagement Party?
The answer is no.
When it comes to "proper etiquette" for an engagement party, a gift isn't necessary. Depending on how you know the couple, how long you've known them, and your role if any in the bridal party, you may want to get them a gift to celebrate the occasion.
Even if they've created and shared a wedding registry with you, the proper etiquette in regards to that is to buy something from it for the wedding – not the engagement party. Although, you can opt to buy two gifts off the registry for each event if you want. Just don't make the mistake of purchasing a gift off the registry for the engagement party instead of the wedding. You should always bring something to give the couple on their wedding day.
Engagement parties can be big, small, or anything between. Some are extravagant, with hundreds of guests. Others are much smaller, much more intimate. No matter the size or scope, typically, if you bring a gift for the engagement party, it's small and sentimental. Something that highlights the relationship between you and the couple. It can be as simple as a congratulatory card, a gift card that couple can share, or a bottle of champagne to toast with.
If you're a family member attending, it might be something more familial – like a picture, a serving platter, or an item passed down from family member to family member. It's often better to give a gift like this during the engagement party or another event leading up to the wedding than the wedding itself, as it can make an already emotional day even more so for the bride and groom.
If you opt not to bring something, make sure to take the time at the engagement party to greet the couple and congratulate them in person. They'll often mingle and make their way around the room, so this is the perfect opportunity to wish them well.
Hopefully, this puts you on the right track to finding the perfect engagement party gift if you choose to give one. If not, make sure to pay close attention to the wedding registry and splurge on what you can to show the happy couple how much they mean to you as they say, "I do."