A Colorado Proposal - Romantic Spots to Propose in 2023
christmas proposal, colorado, holiday proposal, places to propose, proposal, proposal ideas
7/6/2023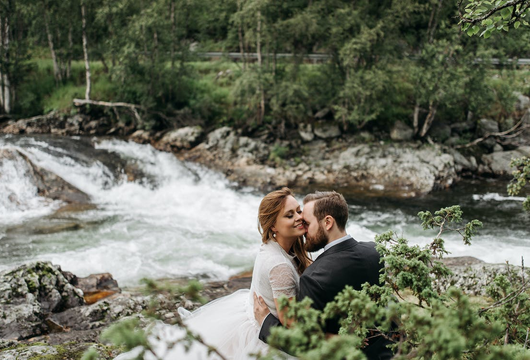 A magical place to pop the question, Colorado offers a unique mix of mesmerizing landscapes and storied urban settings. From the sun-dappled Aspen mountain groves and snow-capped Rockies to the stunning sand dunes of Southern Colorado, the state offers an array of picturesque backdrops. Here are some of the most romantic places in Colorado, along with some fresh ideas for a uniquely story-worthy Colorado proposal. 
Best Places to Propose in Colorado
The state of Colorado is a treasure trove of stunning beauty, with towering mountains, sparkling lakes, and lush forests that can transform your special moment into a memory etched in time. From iconic landmarks to charming towns, here are some of the best-known spots in Colorado that provide a romantic setting for that all-important question.
Garden of the Gods
 
Garden of the Gods in Colorado Springs presents a truly majestic backdrop for a proposal. Jutting out against the backdrop of the snow-capped Pikes Peak, its awe-inspiring sandstone rock formations create a scene of ethereal beauty. This captivating setting evokes a sense of grandeur and timelessness, making it a breathtakingly romantic spot for a proposal.
Maroon Bells
Maroon Bells in Aspen is renowned for its almost surreal beauty. As the most photographed location in Colorado, this popular proposal site captivates with the towering peaks reflecting in the mirror-like waters of the lake. The serene beauty of Maroon Bells promises an incredibly romantic proposal backdrop that feels as though it's been plucked from a dream.
Rocky Mountain National Park
Rocky Mountain National Park in Estes Park offers a multitude of picturesque settings for a heartfelt proposal. Its diverse landscapes, ranging from pristine lakes and towering mountains to enchanting waterfalls and meadows filled with abundant wildlife, provide a natural canvas for a proposal story that's as unique as the love it celebrates.
The Broadmoor
For those seeking a proposal spot with a luxurious touch, The Broadmoor in Colorado Springs provides an elegant setting. This historic hotel and resort boasts manicured grounds, upscale restaurants and a tranquil lake. It's a locale that weaves luxury, history and natural beauty into a grand tapestry for a truly unforgettable proposal.
Telluride
A charming mountain town, Telluride offers diverse proposal settings that change with the seasons. Be it a snow-dusted mountaintop in winter or a verdant field blooming with wildflowers in summer, the enchanting landscapes ensure a beautiful and intimate setting for a proposal.
Boulder Falls
Nestled in a city known for its scenic allure, Boulder Falls is an idyllic and romantic spot to propose. Surrounded by the tranquility of nature, this private haven offers the gentle soundtrack of cascading water, creating a peaceful and intimate atmosphere for a proposal.
Chautauqua Park
Chautauqua Park in Boulder is renowned for its stunning views of the city's iconic Flatirons rock formations. A sunrise or sunset proposal here, with the sky painting a vibrant canvas behind the Flatirons, creates a scene of breathtaking beauty and a moment of extraordinary romance.
Red Rocks
Red Rocks Park and Amphitheatre in Morrison offers an unrivaled view of the downtown Denver skyline against the Rockies. A world-famous concert venue, this striking setting offers a unique blend of natural and city landscapes for an absolutely unforgettable proposal.
Mesa Verde
With its ancient cliff dwellings, Mesa Verde National Park presents a unique proposal location for history enthusiasts. The site promises a backdrop of spectacular landscapes and a deep connection to the rich tapestry of history, adding a distinctive layer to your love story.
Loveland Pass
The highest mountain pass in the world, Loveland Pass offers a breathtaking panorama of rugged mountain beauty. A proposal here, surrounded by the mighty peaks, feels as though you're on top of the world, capturing the boundless nature of your love in a single moment.
New Romantic Spots to Propose in Colorado in 2023
While the popular spots have their charm, Colorado is also home to numerous lesser-known settings that offer just as much beauty and romance. If you're looking for a unique, off-the-beaten-path spot to propose, consider these newly discovered or lesser-trafficked locations for a truly unique and intimate experience.
The Coloradan
A recently established residential building, the Coloradan in Denver offers an incredible rooftop with panoramic views of the bustling city. This urban oasis provides a romantic backdrop for those who love cityscapes, creating a perfect balance of urban chic and intimate romance.
Emerald Lake
Nestled within Rocky Mountain National Park, Emerald Lake is perfect for couples looking for a more private, serene setting amidst nature's splendor. With its crystal-clear waters enveloped by the forest's embrace, this site guarantees an unforgettable moment.
Paint Mines
Paint Mines Interpretive Park in Calhan is an intriguing destination known for its vibrant and unique geological formations. Sculpted by erosion, the colorful clay hoodoos and spires present an otherworldly and unique backdrop for a memorable proposal.
Dunafon Castle
A recent addition to public access sites, Dunafon Castle in Idledale brings a fairy-tale setting to life. The castle is surrounded by lush greenery and a sparkling stream, making it an enchanting location to ask the most important question. Proposing here truly feels like stepping into a romantic tale of yore.
Roxborough State Park
Roxborough State Park in Douglas County is an increasingly popular setting for romantic outings. The park is filled with dramatic red-rock formations, scenic hiking trails and diverse wildlife. A proposal here, against the backdrop of the vivid rocks and the peaceful hum of nature, is sure to be a unique and romantic experience.
Island Lake
Island Lake in San Juan National Forest is a stunning location for a proposal. The pristine blue waters, encircled by towering mountain peaks, create a breathtakingly beautiful setting. The majestic landscape effortlessly frames the magnitude of the moment, offering an incredible backdrop for your love story.
Hanging Lake 
A recent addition to Colorado's must-see attractions, Hanging Lake in Glenwood Springs features a spectacularly clear turquoise lake complemented by a stunning waterfall. Proposing at this spot promises an atmosphere of serene beauty and the magic of untouched nature.
Animas Forks
Animas Forks in San Juan County offers a unique setting for a truly intimate proposal. This ghost town from the late 1800s provides a quiet, unique backdrop, imbuing your proposal with a touch of historical charm and a sense of peaceful solitude.
Black Canyon
Black Canyon of the Gunnison National Park offers a striking setting for a proposal. The park's dramatic cliffs and dark, craggy spires provide a backdrop of raw and rugged beauty. This location is perfect for those seeking a dramatic, adventurous setting for their proposal.
Planning Your Colorado Proposal
When planning a Colorado proposal, it's important to consider a few key factors, including the state's varied weather. If you're envisioning a mountaintop proposal, remember that winter temperatures can be quite chilly and snow is common.
During the summer, frequent afternoon thunderstorms can make early morning or evening proposals a more favorable option. The state's expansive geography also necessitates careful travel planning. Whether you're aiming for a secluded spot in the Rockies or a tranquil lakeside location, make sure you have reliable transportation and allow time for potential altitude adjustments.
Once you've got these logistics sorted out, remember to book any necessary reservations in advance, particularly if you're considering popular proposal spots like Rocky Mountain National Park or upscale mountain resorts. Additionally, consider capturing this momentous occasion with the help of a local photographer, who can provide you with treasured memories set against Colorado's breathtaking scenery. And finally, to add an extra layer of Colorado charm to your proposal, consult with local vendors such as John Atencio for proposal ideas and tips.
Known for his exquisite, locally designed engagement rings and bridal jewelry, John Atencio can provide the perfect symbol of your commitment, expertly crafted to mirror the natural beauty of Colorado. By incorporating these elements into your proposal planning, you're set to create a truly unique and memorable experience steeped in the essence of Colorado.